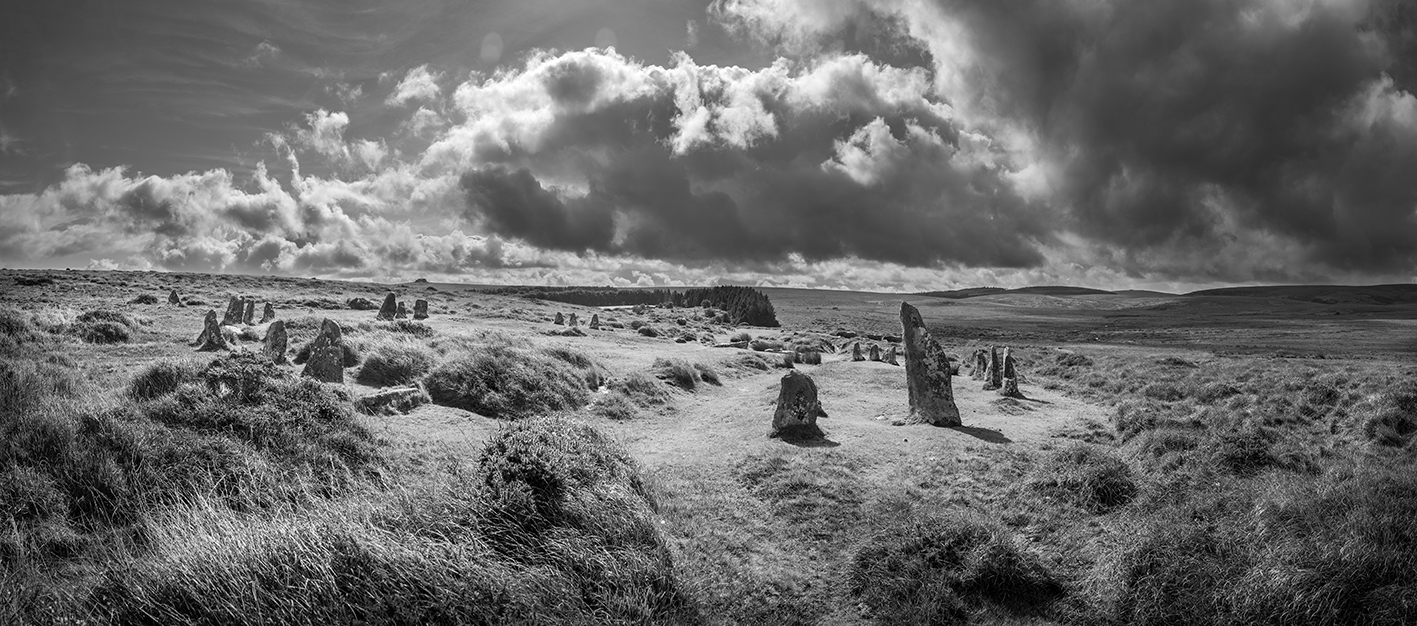 Scorhill stone circle and it's outlier
Two days prior to the visit of Scorhill in the North East of the Dartmoor National Park we had tried to take friends to see Yellowmead concentric stone circles over on the Western side. We'd spent about an hour sloshing around an area of no more than a quarter of a square mile in driving rain and high winds (apologies to Rosie and John) and failed to locate it, even though we'd been there a couple of years before. So it was a relief to locate this circle so easily in profoundly better conditions. That's what Dartmoor is like!
Having visited numerous stone circles and ancient sites on the moor over the years I have to say this is one of my favourites and also very easy to get to. You don't really see it until the last moment as it's in a slight valley and the stones themselves are not really very tall, the biggest being about two metres, but with the strong sunlight and brooding skyline they appeared to shine invitingly.
Apparently it's never been tampered with in the sense of re-erecting some of the fallen stones, though it's obvious that stone cutters have tried to split some of them in more recent times as they bare small drill holes, so it has an air or pure authenticity.
Well worth a visit!
The path South West through the circle brings you down to the Gallaven Brook and an ancient clapper bridge
Some of the stones appear to have cup marks. It's difficult to assess whether these are man made or natural, ancient or modern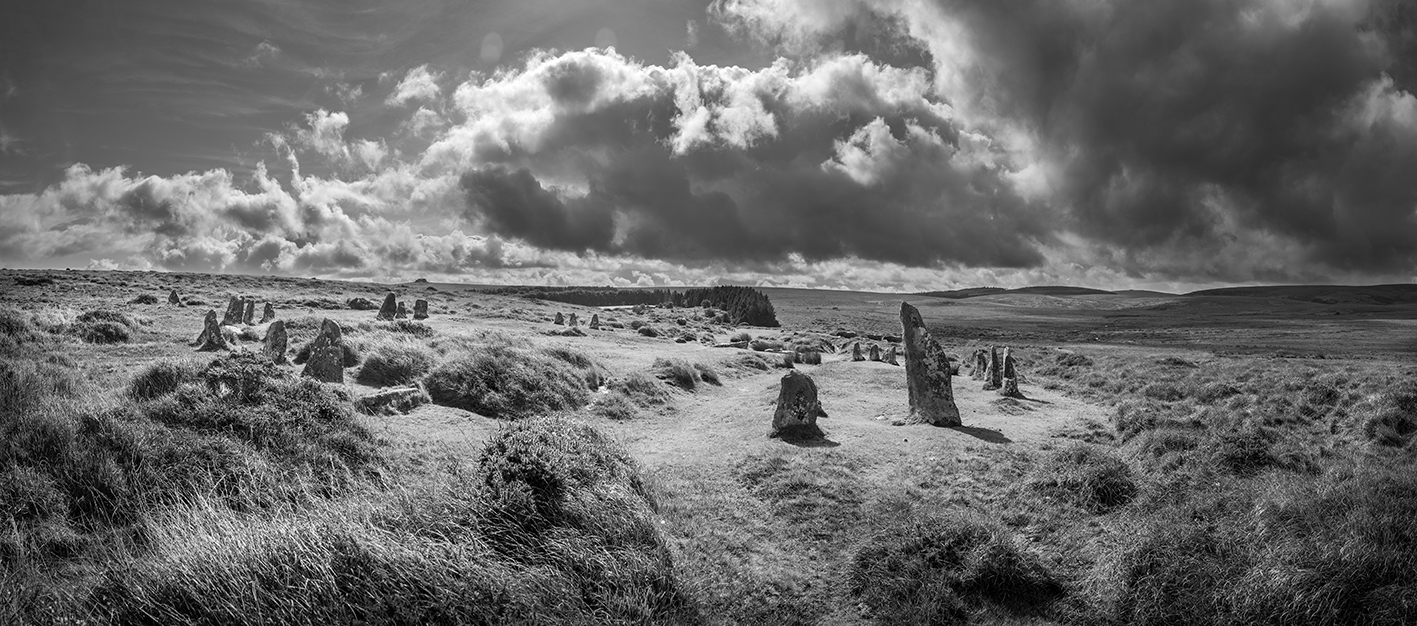 Quite often it's the weather that really sets the tone for some sites